ABOUT US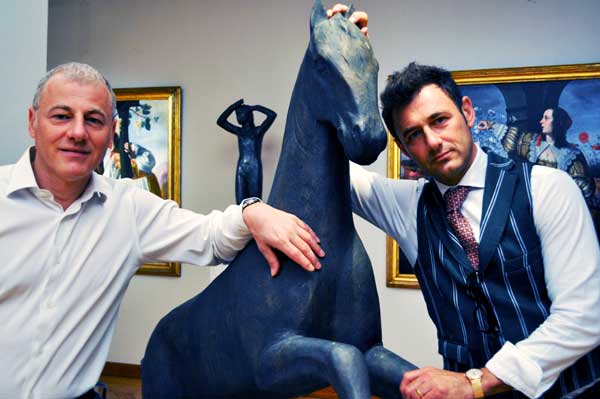 Studiolo is now a historic and well-established art gallery in Milan that stands out in the artistic panorama for being among the first in Italy to offer a surprisingly harmonious contamination between ancient paintings and 20th century paintings and sculptures, giving life to an offer from unique and unmistakable character.
The only fil rouge is the unconditional search for Quality, the Taste for Design and for the details that make each piece unique.
Stefano and Guido Cribiori work every day to make the Studiolo a place where, beyond any definition and artistic category, the pleasure of beautiful things is maximized. Guiding their guests on a path where Aesthetics and Artistic Value are combined with passion and insight; these characteristics make them able to direct and advise the buyer towards works more suited to the destination location and at the same time, to offer their customers tailored and targeted advice.
This is how a painting or sculpture takes on new life and becomes contemporary again through its placement in modern environments.
STUDIOLO is Ancient Painting
STUDIOLO is twentieth century
STUDIOLO is sculpture
STUDIOLO is in-depth analysis
STUDIOLO is passion for Art
STUDIOLO is chasing beauty
Studiolo Fine Art: Art knows no time